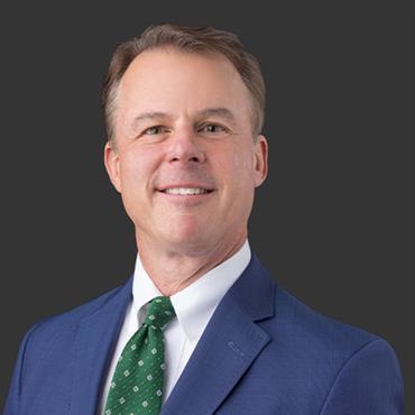 David A. Cutt Founding Partner
Bio
David A. Cutt is a 1991 graduate of the University of Michigan Law School and a founding member of Cutt, Kendell & Olson. His practice focuses on:
Catastrophic personal injury
He has tried numerous cases to verdict and obtained multiple seven figure recoveries on behalf of his injured clients. Mr. Cutt has particular expertise prosecuting cases on behalf of people who have suffered brain or spinal cord injuries, as well as pursuing claims for injuries caused by defective automobile tires and other dangerous products.
Mr. Cutt sits on the board of the Utah Association for Justice (formerly the Utah Trial Lawyers Association). He has published numerous articles on personal injury and product liability law and is the editor of the Utah Trial Journal. Mr. Cutt is on the faculty of Utah's Learn from the Pros series of seminars for young lawyers and lectures frequently on topics related to personal injury law.
Awards
Super Lawyers 2009 - 2021
Best Lawyers 2015 - 2022
To benefit from Mr. Cutt's knowledgeable representation, contact Cutt, Kendell & Olson online or call the firm at (801) 901-3470.
Our Clients Come First

He took over the legal process for our family, so we could focus on helping our injured child to heal. We will never be able to express our gratitude for how he helped us through a very difficult and overwhelming process with positive results.
Verdicts & Settlements
OVER $600 MILLION WON FOR OUR CLIENTS

$16,400,000 Truck Accident Verdict

Jury verdict awarded for an 11-year-old boy whose family was killed in a car accident with an out-of-control semitrailer.

$14,500,000 Medical Malpractice Verdict

Jury verdict for a premature baby that suffered an anemic shock episode, which resulted in a serious and permanent brain injury.

$13,500,000 Spinal Cord Injury Settlement

Young woman paralyzed in a rollover accident.

$12,500,000 Product Liability Settlement

Woman suffered a brain injury in an accident that happened after a tire failed and the vehicle rolled off the freeway.

$4,250,000 Workplace Accident Settlement

Settlement for premature delivery of a baby boy in result of an accident involving his mother at the warehouse where she worked.

$3,000,000 Legal Malpractice Settlement

Settlement on behalf of four adult males who were the victims of legal malpractice committed by a large Salt Lake City law firm.