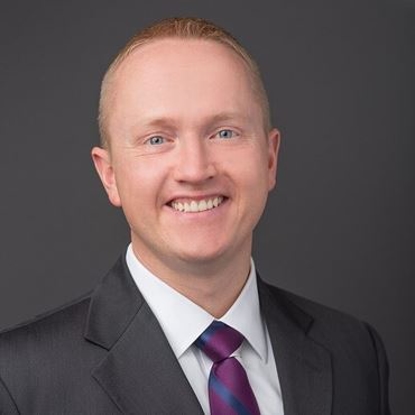 Christopher P. Higley Partner
Bio
Chris Higley is a partner at Cutt Kendell & Olson. He has been with CKO since 2013. He became a partner in 2020.
Since joining CKO, he has specialized in product liability, Polaris vehicle fires, bus accident cases, trucking accident cases, car accidents, insurance bad faith, medical malpractice. He focuses on litigating on behalf of victims of burn injuries, serious orthopedic injuries, brain injuries, and heirs in wrongful death cases.
Mr. Higley primarily litigates cases in Utah. However, he has litigated in several other states, primarily Minnesota, California, and Montana.
Mr. Higley has experience in all phases of litigation, from pre-suit negotiations to trial and even on appeals. As part of one appeal, Mr. Higley's work was instrumental in getting Minnesota to adopt the consumer-friendly predominate purpose test, making it more difficult for large corporations to hide critical information from the public by simply including an attorney on the communication. Here is a copy of the Minnesota Supreme Court's decision: In re Polaris, Inc., A20-0427.
Mr. Higley believes that cases become more powerful with visual demonstrations. He often works with experts to develop imagery that is helpful for juries to understand the extent of injuries and what the treatment includes. For example, Mr. Higley used the following image at trial to help a jury understand a surgeon's testimony at trial about a lumbar fusion: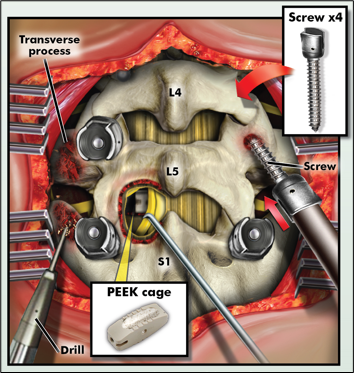 Mr. Higley has recovered tens of millions of dollars on behalf of injured clients. Amongst other trials, he was second chair on a construction injury case that resulted in a jury verdict of several million dollars and was the first chair on an arbitration that resulted in a six-figure verdict.
Mr. Higley served on the Young Lawyer's Division executive board as a liaison for And Justice for All, a local nonprofit. He has taught litigation-related CLEs sponsored by different divisions of the Utah Bar.
When Chris is not at work or volunteering, he enjoys spending time with his family and watching football.
Awards
Super Lawyers Rising Star
Top Attorneys: Mountain States Rising Star
Contact Chris to learn how he may be able to help you. Call Cutt, Kendell & Olson at (801) 901-3470 to schedule a free consultation.
Our Clients Come First

Verdicts & Settlements
OVER $600 MILLION WON FOR OUR CLIENTS

$16,400,000 Truck Accident Verdict

Jury verdict awarded for an 11-year-old boy whose family was killed in a car accident with an out-of-control semitrailer.

$14,500,000 Medical Malpractice Verdict

Jury verdict for a premature baby that suffered an anemic shock episode, which resulted in a serious and permanent brain injury.

$13,500,000 Spinal Cord Injury Settlement

Young woman paralyzed in a rollover accident.

$12,500,000 Product Liability Settlement

Woman suffered a brain injury in an accident that happened after a tire failed and the vehicle rolled off the freeway.

$4,250,000 Workplace Accident Settlement

Settlement for premature delivery of a baby boy in result of an accident involving his mother at the warehouse where she worked.

$3,000,000 Legal Malpractice Settlement

Settlement on behalf of four adult males who were the victims of legal malpractice committed by a large Salt Lake City law firm.